The best productivity apps help make your work simpler and easy to manage. Creating lists of tasks that can be seen by an individual or a team and help create efficiency in your work.

Productivity is usually achieved through collaboration and good project management. The ideal productivity app should have the ability for solo task pioneers to remain in contact with their team, while providing the latest updates and information that everyone needs. For managers an app can help the focus on having the right people in the right place to get the job done.
Management tools are important too, to help schedules, deadlines, time and task management. An app like this also needs to be easy to use so the act of using it doesn't take up precious time.
So here are our favourite productivity apps on the market. We've added a * to feature our preferences with some additional ones you can also consider…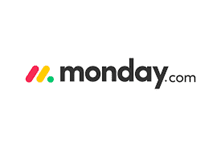 *Monday.com
No. 1 Productivity App in 2019, Monday is a visual workspace where teams can get work done.
You can manage, track and organise all employees work in one place. Know where things stand at a glance with data syncing in real-time and a colour coding progress system. Be able to see who is working on what tasks, assign new ones with ease and visually analyse your data with multiple views. Monday is fast moving, up to date list system that helps customise your workflow and see how your work fits into the bigger picture. Price ranges depending on package.

*Microsoft 365 Apps
Previously named 'Office 365' Microsoft Apps had 258 million users in 2020 worldwide.
It combines the best productivity applications with secure cloud services. All the tools you need in one package, including:
Word for writing documents
PowerPoint for presentations
Outlook for emails
Skype for video calls
OneNote for notes
Exchange for calendars
OneDrive for storing files in the cloud
SharePoint for collaboration
Teams for video conferencing
It's easy to use and increasing productivity by providing access to work on the go – gone are the days of being tied to a single location.

Google Docs: Sync, Edit, Share
Create, edit & collaborate on the go with the 5th best productivity App in the App store.
Work together in real time by sharing documents with your team and create anywhere! Edit and share multiple file types, including Microsoft word, with frictionless collaboration, no matter which application your team uses. It also includes G-Suite – Google's intelligent app for business and Google's AI to bring data insights to every employee.

Flipd
Everything you need to be productive and happy, Flipd is the all-in-one productivity app that cares about your wellbeing too.
Flipd has helped its community achieve over 1.5 billion minutes of productivity…
Create custom timers to track productivity and meet your goals
Visualize your daily, monthly and weekly progress
Organise your tasks with a customizable task library
Receive notifications reminders for the important things that need to be done.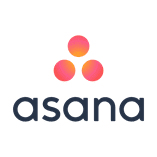 *Asana
Asana has been around since 2008 and has stood the test of time. Companies such as Intel, Uber, Pinterest and TED all use it as their core method of communication and it's not hard to see why.
It's been designed as an easy way for companies to track the work of employees and to get the best possible results. Using the platform, you can create to-do lists for ongoing projects, set reminders for upcoming deadlines and send requests to colleagues. Team members can also assign comments to posts within the app. Calendar view also gives you an eagle eye over the month ahead with all the tasks that are currently being worked on. In short, Asana is a very effective way to stay super-organized and facilitate conversations when it comes to updates on how work is progressing.

Pocket
Keep track of interesting things you find on the internet and wish to refer back to later!
We've all been there when researching a project, every new avenue creates more and more browser tabs and endless bookmarks you'll never find again. Pocket acts as a central storage space to hold articles, videos and other content for easy viewing later. These don't have to be just links – Pocket can download content for offline consumption – and if your picks were as good as you hoped, you're able to send them to another user's Pocket, or share them directly via social media. Pocket isn't just a browser-based service – you can save directly from Twitter, Flipboard, Pulse and 1,500 other apps.
Will you be downloading any of these apps to help your productivity? Maybe you're already using them! Post to social media and let us know by using the hashtag #CommunicationsPlus