O2 Open is an employee perks discount scheme, if you work for an eligible company you can get up to 25% off your Airtime Plan when you buy a new phone or tablet on O2 Refresh.  To find out our latest mobile and tablets offers, organise an event, make a purchase or find out if the company you work for is eligible for the O2 Open Employee Perks discount scheme call 08009878047 today.
If you're an eligible business
We can add value to your company benefits scheme by promoting your O2 Employee Perks with onsite events and support from our call centre team. Contact us today to book an event or find out how we can help promote the benefit internally.
If you're an employee
Call our dedicated O2 Open team to find out if you are eligible, ask any questions or make a purchase. Our event coordinators also deliver on-site events at large workplaces helping you to redeem your perk simply and conveniently. Call us to find out when we're next visiting you.
What to expect from our Events
Events can be tailored to suit local requirements and we provide public liability insurance and risk assessments on request.
On the day we'll promote the perk, provide literature and talk about current offers, the discount, and how to redeem it. We usually set up a mini shop for purchasing on the day, enabling employees to redeem their perk even easier.
If an event isn't practical, for remote workers or if an employee misses an event, purchases can be made directly from our call centre support team with next day Royal Mail delivery included. Order before 3pm Monday to Friday. (*no deliveries on Sundays and Saturday orders are delivered Tuesday).
Our O2 Event
Coordinators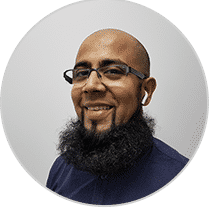 Mo Patel
Event Coordinator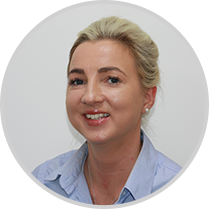 Jessica Pavier
Event Coordinator
What Others Say About Our Events
'The events are a great opportunity for NHS employees to see what benefits are available to them from O2. Having them here in the hospital canteen allows the staff an opportunity to access them.'
Corporate and Events Fundraiser Manager- Countess Of Chester Hospital
The service is convenient… officers are constantly on shifts and they can access the latest offers on a one to one basis is a big plus.  All in all a great service…
Member Services, Lancashire Police Federation
'… colleagues have found their standard of customer care, service levels and quality of their support outstanding and they deal with everyone in a thoughtful and constructive manner ensuring they get the right deal for the right product of their choice.'
Business Development Manager, Cheshire Police Federation
We are delighted to have a strong working relationship…  Mo has continuously supported us at our events for members…  and is an asset to the events we hold.
President, Nationwide Group Staff Union
Call today
To choose a new phone or tablet, organise an event or find out if you work for an eligible company.