Android 12's release date and which devices will be compatible.
Google has officially announced Android 12 and although not available to download straight away, it's already boasting a refreshed UI (user-interface) and so much more. It's expected that the Google Pixel 6 will be released in September or October with Android 12 on it and ready to go – that should give us an idea of when it'll be available for everyone else to update too. It's important to remember that each company must tailor the Android 12 to their phone before it runs so perhaps, we'll have to wait a little longer.
Android 12 is the latest update for Google's Android operating system, an upgrade and improvement from Android 11 (which some phones still don't have). This is not to be downplayed though as Google describes it as "the biggest design change in Android's history".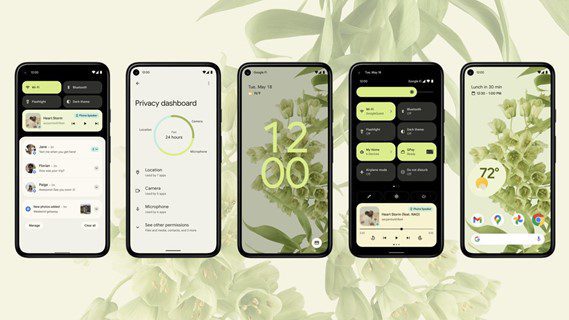 Android 12 release date
Android 12 was announced by Google, and the beta version is out for selected devices now including phones from:
OPPO
Nokia
OnePlus
Xiaomi
ZTE
Asus
TCL
Pixels
Although for business mobiles, we don't recommend trying to get your hands on the beta version. The final finished version of Android 12 is likely to be available in September or October (based on past releases and the proposed Google Pixel 6 launch happening around this time also).
It will be up to device manufacturers to bring Android 12 to your phone, and that often takes months to do, so don't be surprised if your specific handset doesn't get Android 12 until 2022.
Android 12: Refreshed UI
Google's claim of the "biggest design change in Android's history" holds some big expectations. So far, they've announced new Material Design language for Android 12, called Material You, which is a rethink of the whole UI across the operating system.
The current beta version shows more varied colours, smoother motion and animations.
Widgets see a redesign too, looking much more rounded this time. As Apple updated its widgets last year it was inevitable that Android would soon follow suit.
The Quick Settings panel has also had an overhaul, with Google Pay and smart home controls added to it.
Android 12: Privacy and Security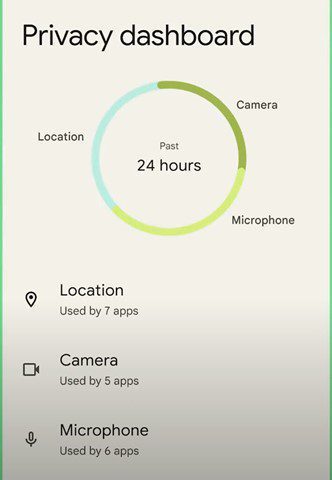 Google have made it their mission to ensure that privacy is at the heart of the Android 12. The Android Private Compute Core is the engine behind Android 12's privacy features, making sure that the apps and the phone are following the privacy settings enabled by you.
The new privacy dashboard gives you an overall view of apps using the phone's location, camera, contacts, and much more.
The notification centre also has a quick access to disable any features of the phone that an app is using. For example, if Facebook is using the microphone while you're using another app, this part of notification centre will show you explicitly that Facebook is using the microphone. Pressing this will disable the use of it to Facebook, and other apps if you wish.
And with features like Live Caption, Now Playing and Smart Reply, all the audio and language processing happens on your device, so the data isn't sent elsewhere.
There's also locked folders, available across apps, which allow you to lock a specific folder with a fingerprint.
A new built-in remote is also now standard in Android 12, so if you have a TV that runs on Android, or just a Chromecast, you can use your phone to browse through your favourite shows. Alongside this, a new feature called Car Key enables you to unlock your compatible smart car with your phone. This will allow you to unlock, lock and even start the engine from your smartphone.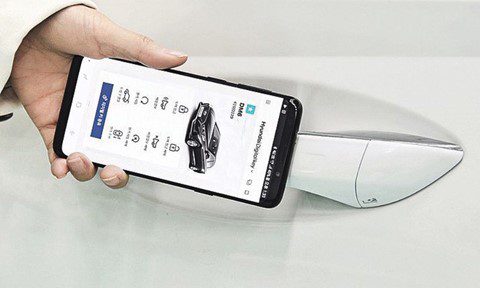 It uses UWB (ultra-wideband) technology, meaning that you can walk up to your car and it'll unlock, without you even having to take your phone out.
You'll also be able to share digital access to your vehicle with others – allowing you to lend your car to a friend without giving them a physical key and allowing them access for a period.
In a slight nod to its competitor, Google is also touting better support for third-party app stores.
Big things are coming to Android handsets and Google is true to its word regarding a historical change in design and security. We can now only wait to see if the final version lives up to the expectations and final plans.