Since January 2020, commercial 5G networks have been deployed in 378 cities across 34 countries and it's continuing to be implemented all over the world to help connectivity and internet speeds. Over the past couple of months, the UK government have taken an interest in ensuring that the smaller rural areas don't get left out on this digital upgrade and this means big things for small businesses.
The Fastest Data Ever
5G is going to be the boost that your business mobiles need. It's a network that uses higher frequency waves which mean more devices can be connected to it at once while not reducing those fast internet speeds. Right now, 5G is the fastest data ever, giving you lightning speed streaming, smart ecosystems, increased productivity, faster communication, cost savings, more complete connections, faster download speeds and cloud connections, real-time data access, increased portability and security. It's also not just for your phone and as the world updates – it'll start connecting your whole life…
[Read: Everything You Need to Know About 5G]
Delivering the Technology
For this new technology to happen 5G requires upgraded transmitter masts to enable to the technology which means waiting for mobile networks to improve their masts. Mobile operators are being asked to revamp their existing masts before adding new ones to help protect the landscape. And it is happening, with the Department for Digital, Culture, Media and Sport stating "These practical changes strike a careful balance between removing unnecessary barriers holding back better coverage, while making sure we protect our precious landscape."
The importance of protecting the landscape and views of rural areas comes as the government outlines plans to improve mobile connectivity in areas usually forgotten about. Although the government are allowing the new masts to be built, they can be no more than 30m (98ft) tall.
Masts in areas such as national parks, conservation areas and places of outstanding natural beauty will have to conform to stricter rules. Some people are opposed to mobile phone masts because of their appearance; however, many are also crying out for better mobile signal in their towns and villages. Investment in this area will aid the local families and visitors of the areas and also the smaller business' who can struggle to thrive without consistently good connectivity.
In the cities, the latest generation of mobile internet technology has already seen several locations boost its connectivity, with O2 5G now in 188 towns and cities, redefining the speed of mobile internet.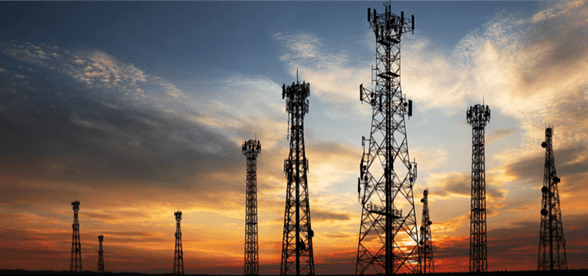 The Benefits to Your Business
As remote working and hybrid office become increasingly common, mobile devices are required to be trusted, optimised and ready for business on the go. The capabilities of the mobile devices used by business people are expected not only to evolve, but to be able to offer and empower a user-friendly remote working experience. 5G offers the modern worker exactly that. Smooth connectivity for a seamless working experience. 5G keeps you seamlessly connected even whether you're on the move or at the office. It is now easier than ever to search, stream and download files in a flash, or hold a video conference call without any interruption to your connection.
With 5G it's easier than ever to configure, update, deploy and run mobile technology across your organisation at scale. Not only does it help to ensure your people are always securely connected, but it also gives you peace of mind that your business mobiles have reliable technology.
At Communications Plus we're committed to providing our award-winning customer service to every customer, every time. Our expert team will help you with the management of your business mobile account so that you don't have to worry, and they'll be around to answer any questions until your agreement with us ends. For more information on upgrading your business mobiles to 5G capability or the 5G networks contact us now.