Android phones are a great choice for business, offering a wide selection of devices, flexible software and a bigger range of phones across wider budgets.
Unlike iPhones you're not limited to Apple devices and the iOS ecosystem, so you have more options to customise your phones around your business.
But this brings its own challenges. Namely, understanding which is the best Android phone for your business based on your needs and budget.
In this blog, our team of business phone experts have reviewed the latest range of Android business phones to give you the information you need to make the right choice for your business.
Why Android phones are great for business.
Android phones are smartphones that run the Android operating system (OS). This OS is owned by Google, but devices that use it are made by several different companies, such as Samsung, Huawei and Sony.
Some of the main features of Android phones include:
Customisation – as Android mobile phones use open-source software, it's easy to make changes to the interface.
Affordability – Whether you're a small business just starting out, or your business has been established for some time, cost is likely to be a key concern. Android phones for business are available at a range of prices, from budget models right through to premium devices.
Variety – as numerous brands make mobile phones that support the Android OS, there's a wide range of makes and models to choose from.
As Android offers a great deal of flexibility when it comes to customising the interface, if you need to run a particular type of software on your business phones, the Android OS is the best bet for your company.
Additionally, the option of Android Enterprise means that your developer can use the tools provided to combine Android into your business' mobile management solutions.
Whatever the needs of your business are, we've done the research for you and selected three of the top Android business phones – read on to discover our choices.
---
Size: 161.6 mm × 75.2 mm × 8.3 mm
Weight: 194 g
Screen: 6.7" flat FHD+ Super AMOLED Plus
Resolution: 3088 pixels x 1440 pixels at 496 ppi
Chipset: Samsung Exynos 990 processor
Battery: 4300mAh (typical) Improved wireless charging speeds with Fast Wireless Charging 2.0.  USB PD 3.0 (PPS) certified Fast Charging for wired charging (AFC and QC2.0 compatible)
Storage: 128GB (and up to 1TB can be added with MicroSD card)
Memory: 8GB RAM
Front camera: 10MP
Rear cameras: 12MP Ultra Wide Camera, 64MP Telephoto Camera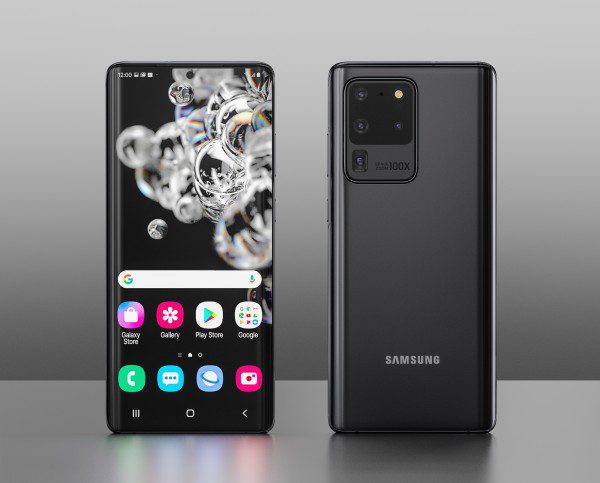 Does your business use a cloud-based productivity suite? Are you looking for seamless ways to collaborate with your team? Or maybe you need to manage a scattered, remote workforce? If the answer to any of these questions is yes, then the Galaxy Note20 is perfect for you.
Take notes and capture ideas with the refined S Pen that's so responsive, it feels like you're using a real pen. Built-in integration with Microsoft puts the Office suite at your fingertips. So, once you're done, simply convert your notes into Microsoft Word or PowerPoint. You can even import a PDF file and jot your comments down. Then sync all your saved notes across your devices.
With an intelligent battery that learns how you work to optimize battery life, and Super-Fast Charging that boosts your power in minutes, you'll never have the panic of the low battery alert in the middle of an important call.
We know how important security is to your business, so if you need to work away from the office, simply use your 5G Galaxy phone to create a 5G hotspot. This means that you can be productive on the go, whilst avoiding the security risks of public Wi-Fi.
Speaking of security, the Galaxy Note20's Secure Processor is dedicated to protecting your PIN, password, pattern and Blockchain Private Key. And with biometric authentication, you can be sure that your business' private data will stay private.
Samsung Galaxy S21 Plus 5G
Size: 161.5 x 75.6 x 7.8 mm
Weight: 200 g
Screen: 6.7-inch AMOLED display
Resolution: 1080 x 2400 pixels  at 394 PPI 
Chipset: Qualcomm Snapdragon 888
Battery: 4,800mAh  (typical) Fast Wireless Charging 2.0, USB PD 3.0 (PPS) certified Fast Charging for wired charging (AFC and QC2.0 compatible)
Storage: 128GB or 256 GB (and up to 1TB can be added with MicroSD card)
Memory: 8GB RAM
Front camera: 10MP
Rear cameras: 12MP Ultra Wide Camera, 64MP Telephoto Camera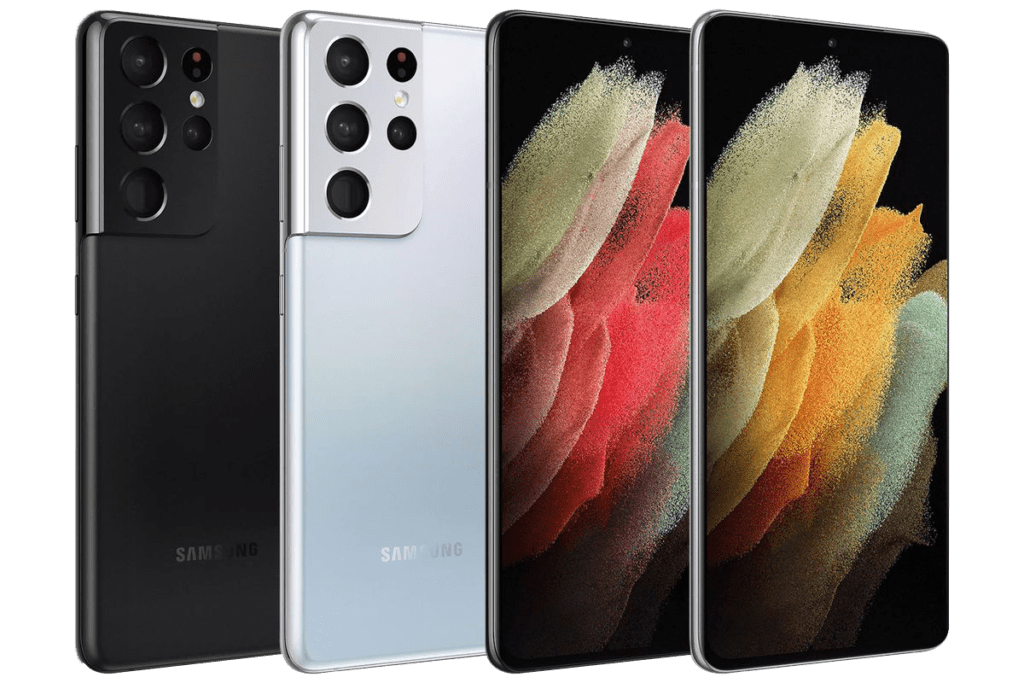 If capturing amazing images and producing professional looking content are important parts of your business, the Samsung Galaxy S21 Plus 5G is just what you've been looking for. The intuitive camera allows you to capture, share and collaborate with your team in real time, no matter where you are.
As with the Galaxy Note, the S21 learns how you work in order to conserve energy, so you can go all day without charging. Also, like the Note, the ability to create a 5G hotspot is just a touch away.
The S21 lets you connect all your devices with Wireless Samsung DeX, using your Galaxy S21 as the remote. Samsung have made it really easy to take conference calls on your TV, drag and drop files from your phone to your PC or even use your phone as a second screen.
Getting work done on your smartphone is now easier than ever before. The Galaxy S21 comes integrated with Microsoft Office, OneDrive and Teams, making it simple to access all your files, photos and reminders.
With a Galaxy S21 and a 5G connection, nothing will slow you down! Download large files quickly and video chat without the annoying lag. The S21 allows you to work seamlessly wherever you are with an ultra-powerful processor, faster graphic rendering, and vault-like security.
Samsung Galaxy A71 – the best budget Android business phone
Size: 163.60 x 76.00 x 7.70mm
Weight: 179 g
Screen: 6.7″ Infinity-O Display, Super AMOLED Plus
Resolution: 1080 x 2400 pixels at 393 PPI
Chipset: Qualcomm Snapdragon 730
Battery: 4500 mAh 25W Super Fast Charging
Storage: 128GB internal, plus up to 512 GB with MicroSD card
Memory: 6/8GB RAM
Front camera: 32MP
Rear cameras: Main: 64MP, Depth: 5MP, Macro: 5MP, Ultra-wide: 12MP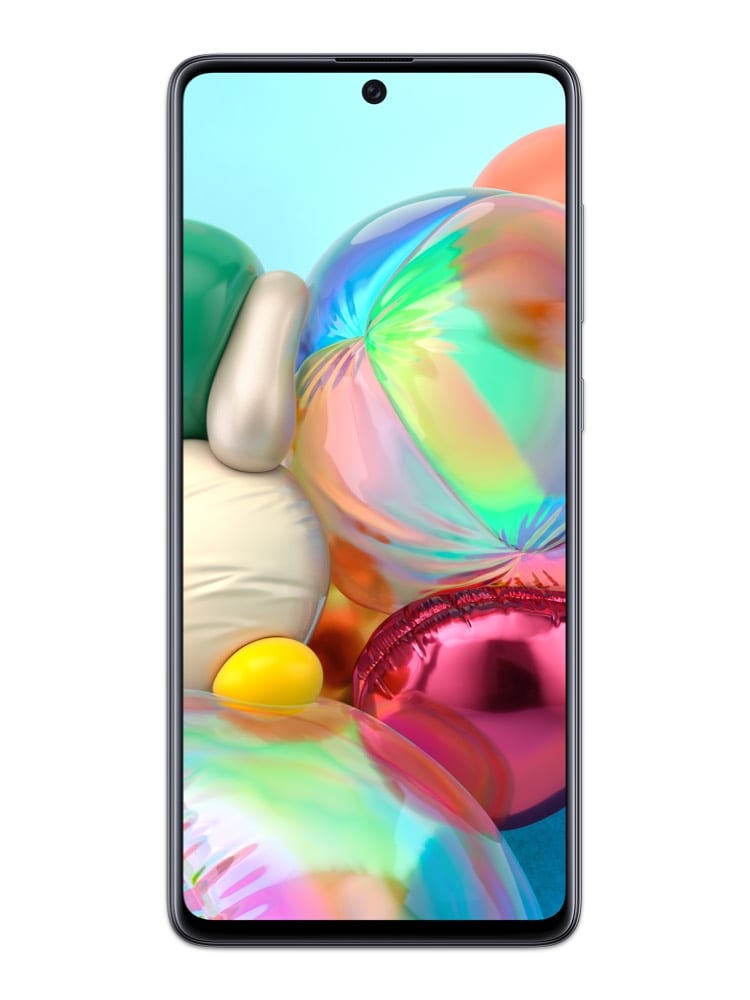 If cost is a major factor in your choice of business mobile, the Samsung Galaxy A71 is a good budget option. From presentations to webinars, the 6.7 inch display is perfect for work.
It has great battery life and power management, consistently delivering a full day and night of use.
The 730 processor can get through most tasks without a hitch, but you may occasionally notice a little lag when multitasking.
The A71's screen resolution is closer to 2k than 4k (as found in the Galaxy S20 series) but still has fantastic colour and clarity.
Other Android business phones worth a mention
Google Pixel 5
Size: 144.7 x 70.4 x 8 mm
Weight: 151 g
Screen: 6-inch OLED display
Resolution: 1080 x 2340 pixels at 432 ppi
Chipset: Qualcomm SM7250 Snapdragon 765G
Battery: 4080 mAh (fast charging 18W, wireless 12W, reverse 5W)
Storage: 128GB
Memory: 8GB RAM
Front camera: 8MP
Rear cameras: 12.2MP wide, 16MP ultrawide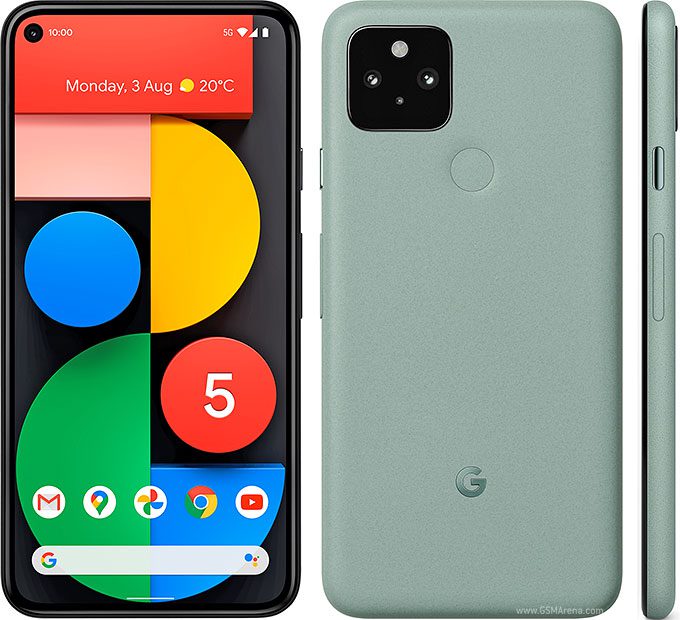 Google's first 5G phone offers a clean interface, with all the essentials wrapped in an sleek metal frame.
Its older processor can't quite compete with the phones mentioned previously on this list, but it still gets the job done. It also has an impressive battery that can last as long as 48 hours.
The Pixel 5 comes with the best low light phone camera on the market, and lots of useful AI features to help you out when you're busy. These range from adaptive battery-saving to Google Duplex call handling.
The Google Pixel 5 is a neat and compact that also contains an enterprise-grade Titan M security chip to ensure your private data is protected.
OnePlus 8 Pro – reliable Android premium phone
Size: 165.3 x 74.4 x 8.5 mm
Weight: 199 g
Screen: 6.78-inch Fluid AMOLED display
Resolution: 1440 x 3168 pixels at 513 ppi
Chipset: Qualcomm SM8250 Snapdragon 865
Battery: 4510 mAh (fast charging 30W, wireless 30W, reverse 3W)
Storage: 128GB or 256GB
Memory: 8GB or 12GB RAM
Front camera: 16MP
Rear camera: 48MP wide, 48MP ultrawide, 5MP colour filter, 8MP telephoto (3x optical zoom)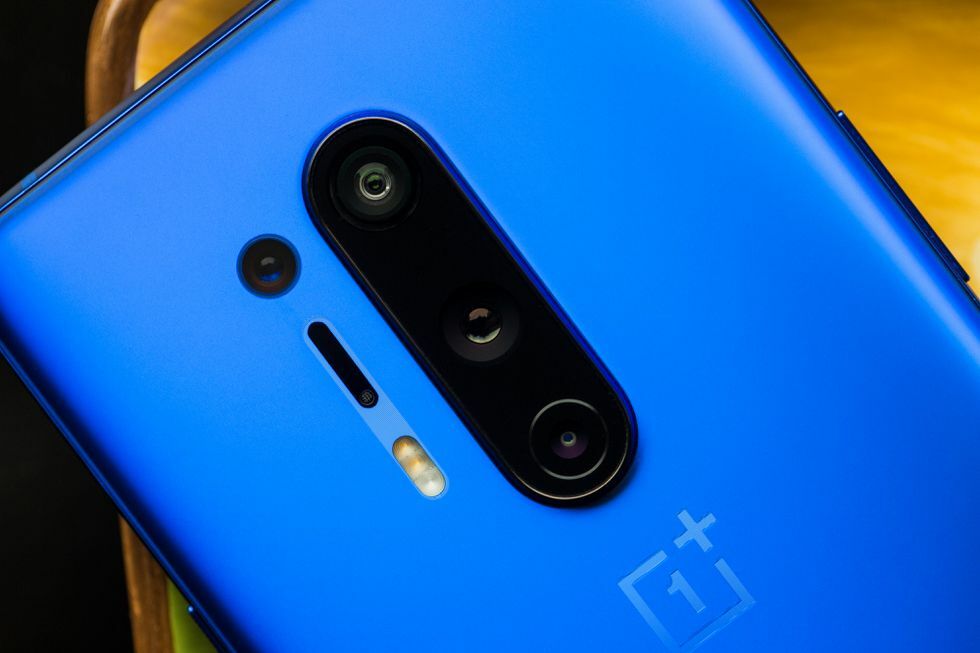 OnePlus isn't as much of a household name as Apple or Samsung, but their latest professional smartphone is still a strong contender.
The OnePlus 8 Pro has a large battery with wireless and reverse charging that can last all day. Its 120Hz screen and 5G connectivity rivals many of Samsung's phones, but at a lower price point.
The OnePlus 8 Pro is a solid phone has one of the most recent chipsets and runs on Android 11, so will keep up with software updates for years to come.
Overall, this is a phone with a great quality display and sustained performance, which makes it a reliable phone for business users.
If you're considering moving from Android to iOS then you might find our guide to the best business phones in 2021 useful.
Mobile plans for business
As O2s franchise of the decade, our experts are perfectly placed to help business owners like you find an Android business phone plan that works for them.
Not got time to research the perfect plan for your team?  No problem.  Simply fill in our contact form and we'll do all the hard work for you. Call us today on 03701 020204 to find out what Communications Plus can do for you and start saving money with a mobile phone contract that meets the needs of your business.