According to the latest research, 44% of Gen Zers (17-24yr olds) now want flexibility in working location and hours. They are more racially, ethnically diverse than any previous generation and they are on track to be the most well-educated generation yet.
They are also digital natives who have little or no memory of the world as it existed before smartphones. These tech-heads are the people who will make up 30% of the workforce in 2025. It's important to prepare for the future of work and with working from home being a saviour for many over the past 2 years – the future is now!
We've put together our top tips to help you adjust to hybrid working…
Take note of what you're doing when being productive at home
Working from home has taught many of us how to be flexible when working, but the key to productivity is knowing how you work best. Whether that be power hours, focus lists, group tasks, early morning sessions or late afternoon round-ups, being aware of when you are most productive can be a huge advantage.
Take note of when you are most productive and design your days to suit you. Divide your time and attention by blocking off your calendars for peak focus times and tackle emails and meetings separately.
Plan and separate your days
When it comes to schedules always look at the bigger picture. Maximise the productivity of days in the office and at home to get the most out of your time (and to make your life easier!).
Ensure your group work or meetings are completed in the office for collaborations and plan tasks that need more focused time to concentrate for days at home. This balance will help you feel less 'out of the loop' and be able to get the results you need.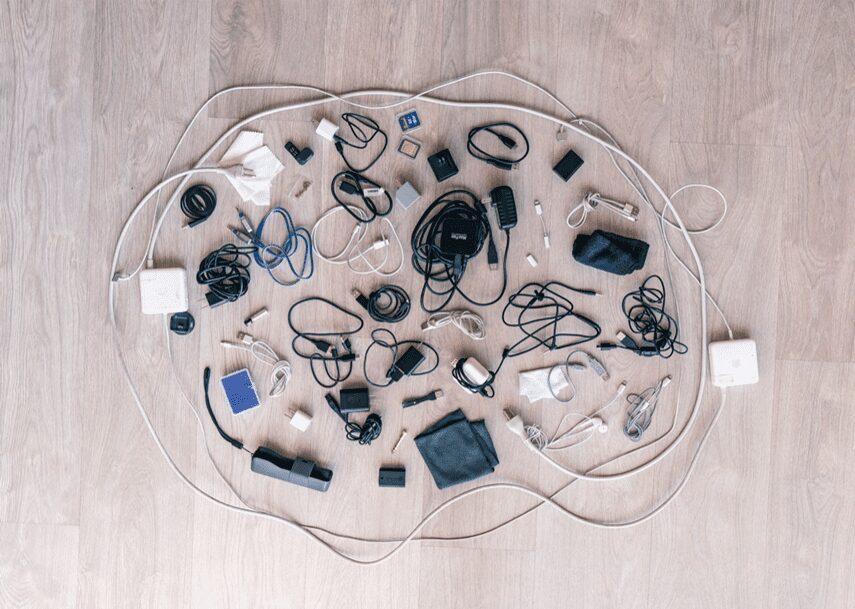 Be savvy with your tech
Take advantage of the different settings in your video conferencing software by making sure others know when your focus times are. If you have shared calendars, note down which days you're in the office and set your inbox filters for your emails so that you only see what's necessary until you're ready to tackle everything else.
If you have a permanent desk in your office buy an extra laptop and phone charger and leave it there. Having your work set up at home and the office all the time means that you don't have to feel like you're moving every time you change location. You just need your laptop – goodbye dead batteries!
Allow for free time
Many of us neglect the 15 – 30 minute breaks that are available for us and this needs to change. Research has found that taking a break can be very beneficial for you and your work. Micro-breaks (making a cup of tea), lunchtime breaks and longer breaks, have all been shown to have a positive relationship with wellbeing and productivity. Staying plugged-in all the time hinders concentration and workflow so when you take regular breaks to recharge it boosts productivity and performance.
It's easy to say you'll 'take a break later' but something else is likely to get in the way. Step away from your desk every now and then… it's good for you.
If you can juggle these top tips – hybrid working will be easier than you think! We can provide a range of laptops, tablets and mobiles that can keep you connected at home, in the office or on the move. So, wherever you are, you can make productive working a breeze!
At Communications Plus we're committed to providing our award-winning customer service to every customer, every time. Our expert team will help you get the tech you need to make hybrid working accessible. We'll also manage your business mobile account so that you don't have to worry, and our team will always be around whenever you need us. Give us a call! 03701 020204