Nowadays almost everyone has a mobile and most businesses have moved away from 'landline only'. This cultural and technological shift has helped in the "terminal decline" of the once highly sought-after landline.
Over the last couple of years, many companies have opted to cancel their landlines. PwC announced in 2018, that their staff would only be using mobiles from then on. This was a strong message and many companies have followed suit since then.
Other businesses have moved to cloud telephony, not just mobiles. Cloud telephony has replaced ISDN (Integrated Services Digital Network; a circuit-switched telephone network system that transmits both data and voice over a digital line). In 2025 the old ISDN phone networks will be officially switched off so upgrading to cloud-based telephony is a smart choice for businesses.
The big switch off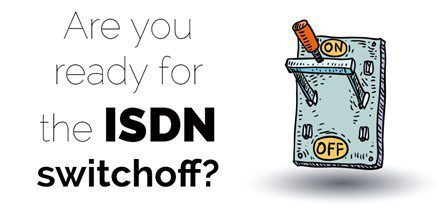 BT Openreach announced the big switch off, of the ISDN and PSTNs stating that "reliance on high-maintenance copper wires to transmit calls will be a thing of the past".
The number of companies relying on traditional phones was already falling. According to Ofcom 17% fewer calls were made from landlines in 2017 and technology itself has improved, which is more flexible and cheaper. 5G is also influencing this decision with connectivity, internet speeds and bandwidths no longer a constraint on the volume of data traffic being handled.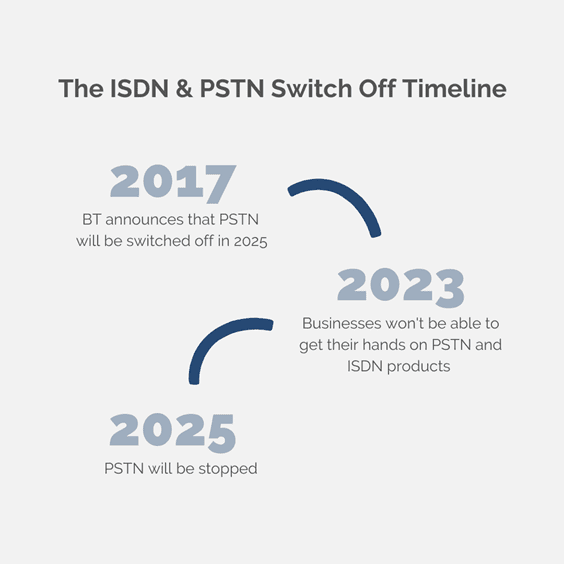 Preparing for the future
If your current traditional telephony contract is up for renewal, now is the time to start exploring your options and the benefits of a VoIP system or business mobiles could bring.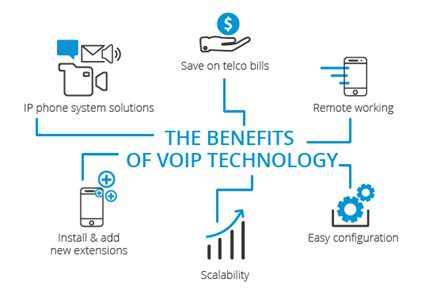 VoIP has many benefits including:
Easy scalability (add new connections when your business grows!)
Easy configuration
Budget friendly
Prefect for remote working
IP phone system solutions
Business of all sizes need to modernise their means of communication to stay ahead of the changes and maintain their connectivity. We help businesses make the switch to VoIP regularly and our expertise can make this journey seamless. By making this step you can ensure you're future proofing your business and staying ahead of the game.
If you need some friendly advice, then get in touch today! Call 03701 020203