Anyone upgrading to the latest iPhone 12s will know that it comes with 'MagSafe' technology, but what is it?
Everyone's used to Apple's experimentation by now, but it still might be a surprise to some that iPhone 12s are taking a step closer to completely wireless charging.
MagSafe technology uses magnets to securely connect to Apple's MagSafe charger.
Though iPhone 12s do still come with a lightning cable and jack, there's no power adaptor in the box.
Is this feature just a flash in the pan, or is it the start of a trend that'll guide the future of wireless charging?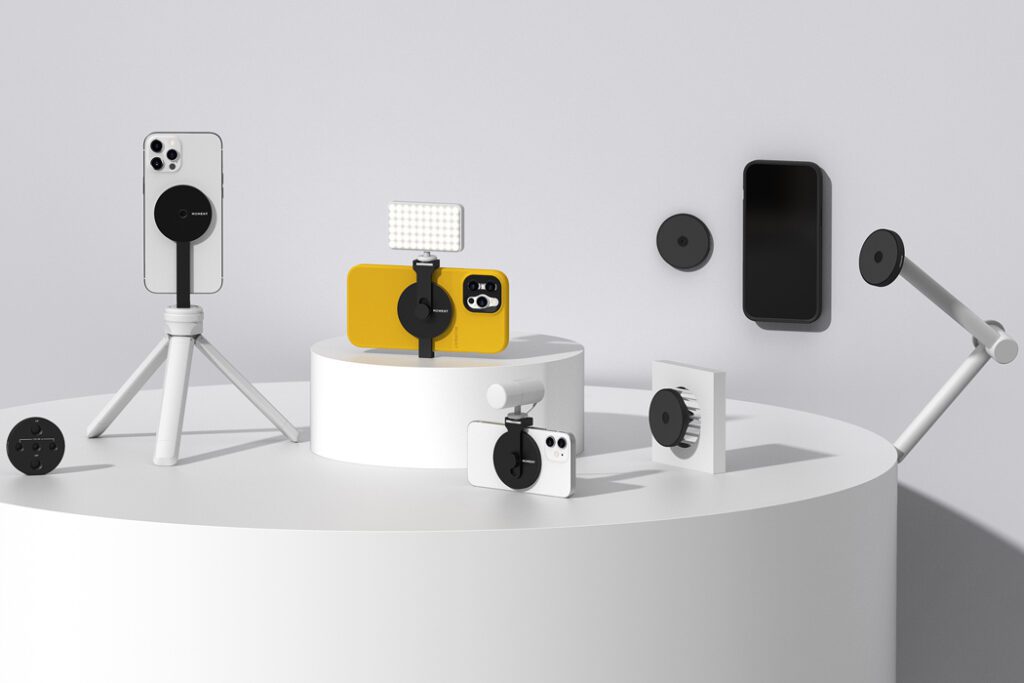 What is MagSafe technology?
If you feel like you've heard the name somewhere before, you probably have.
MagSafe was the name of the magnetic power connector technology Apple began using for its MacBooks in 2006, which they began phasing out in 2016.
Now Apple has renovated magnetic technology for its iPhones, focusing on wireless charging instead.
MagSafe is the name of the new mounting and charging system implemented in the iPhone 12 range (which includes the iPhone 12 mini, iPhone 12, iPhone 12 Pro, and iPhone 12 Pro Max).
Apple has added new components to its Qi charging coil to improve wireless charging efficiency, using magnets to make it easier for the phones to securely align on the charger pad.
It's essentially a ring of 18 magnets arranged around the Qi wireless charging coil, embedded in the phone.
Though older iPhones had the Qi coil, the magnets are a new addition to enable perfect connections with compatible magnetic chargers and accessories.
The magnets offer a unique experience that also opens up possibilities for a whole new system of snap-on accessories.
The MagSafe components also include a magnetometer and NFC ring to detect what the iPhone is connecting to.
How does MagSafe work?
The magnets in the phone and the charger connect in perfect alignment so you can be sure that your phone is actually charging.
With a standard Qi wireless charger, phones take longer to charge or might not charge at all if they weren't properly aligned.
Not only does the MagSafe charging system make aligning the devices super-fast, it offers up to 15W of power compared to the standard 7.5W.
To experience this benefit of the MagSafe technology, you'll need to purchase Apple's MagSafe charger separately.
This is a small flat disc which comes with a USB-C cord to plug into a power source.
It requires a USB-C power adaptor, which isn't included, or a device with a USB-C port (like a PC or laptop) to connect to.
You have set the MagSafe charger on a flat stable surface, plug it in and turn it on before setting your phone on it to get the maximum effect.
When you place your iPhone 12 on the charger, it'll automatically snap into precise alignment and start charging right away.
The phone screen then displays a charging animation that looks like the MagSafe ring and shows you the device's charge level.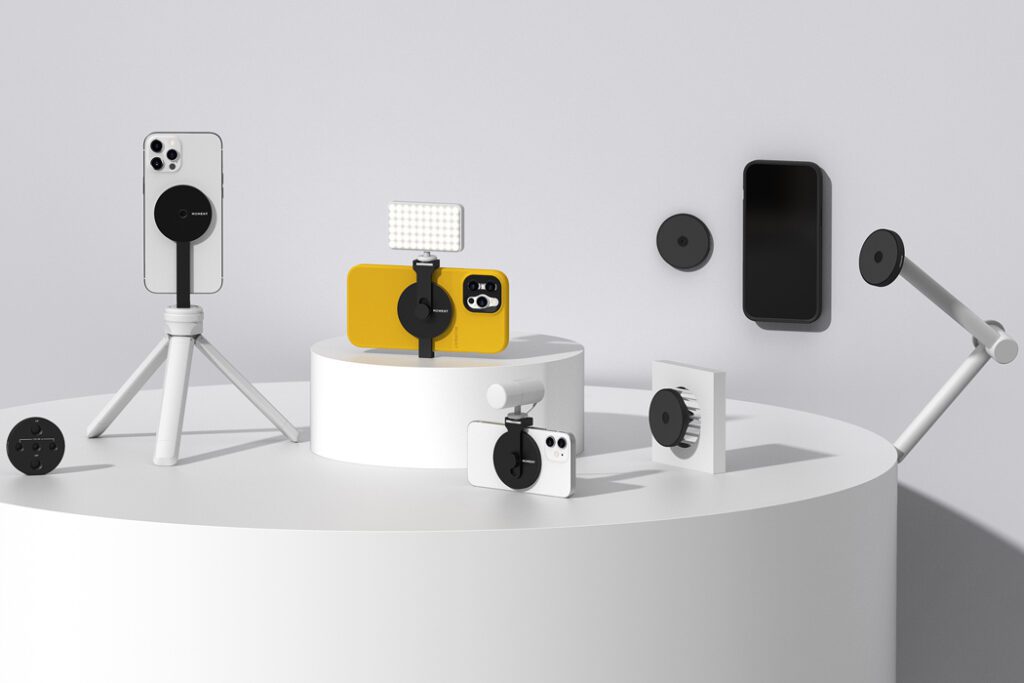 What are the benefits of MagSafe?
If you've used wireless chargers before, you might be familiar with the pain of coming back after leaving your phone on charge and realising it wasn't even charging the whole time.
MagSafe technology eliminates that problem by ensuring that the phone snaps into place every time and starts charging immediately.
It'll stay in place the whole time, even if your phone is set to vibrate with incoming notifications or calls.
The fact that the charger is 12W also means your phone will fuel up even faster, streamlining the whole process so you can be on the go again much sooner.
It's super easy to use, and also offers a new display style to show the phone is charging.
The MagSafe charger will still work for older iPhone models with wireless charging capabilities, but they won't lock into place without the magnets, so it's not quite the same.
You can have some fun around your home or office with the magnetic iPhone, too – if you have your iPhone 12 in a MagSafe case, you can use it to 'stick' your iPhone to magnetic metal surfaces like fridges.
If you use one of Apple's MagSafe phone cases, your phone will detect the case colour and the same colour will flash up on your lock screen, which is another fun little feature.
Apple are already rolling out a bunch of accessories for MagSafe-equipped phones, and third-party retailers are sure to follow.
An iPhone 12 with MagSafe is a good investment if you're the kind of person who loves to collect the latest innovative device attachments.
What kind of accessories can you get for MagSafe?
At the moment, there are two types of accessories for MagSafe iPhones, which are MagSafe chargers and MagSafe phone cases.
Apple's iPhone wireless charger is currently available, as well as a MagSafe Duo Charger for wirelessly charging both an iPhone and an Apple Watch or AirPods.
As for MagSafe cases, Apple offers these in a range of colours and materials, which easily snap on or off the phone because of the magnets.
Apple's MagSafe-enabled phone cases come in clear plastic, solid-colour silicone in eight colourways, or tanned finished leather in five colours.
If you're an artsy type who likes more graphic cases, Apple has partnered with OtterBox to provide MagSafe cases in eight bold designs.
There is also a leather wallet attachment to hold cards, which comes in four colours and can clip onto the back of the MagSafe phone directly or the MagSafe case.
If you have the iPhone 12 mini, Apple offers an additional leather sleeve design in four different colours.
These are only the official MagSafe-compatible accessories – in the coming months and years, we can expect many third parties to come out with their own.
There's a lot of potential for things like docks, in-car mounts, battery packs, and many new types of cases, sleeves, and wallets.
Already, there are magnetic PopSockets on the way for users of the popular phone grips who'll now need MagSafe-compatible designs.
The only downside is that MagSafe accessories that aren't officially from Apple are unlikely to trigger the colour recognition effect.
Is MagSafe all hype or will it get popular?
There's always a lot of buzz whenever a new gadget or update is made available, but also resistance from consumers who are just fine with the devices they have.
It's understandable to be sceptical of the MagSafe push, especially considering the issues with the technology that people have been picking up on.
As with any innovative development, there are bound to be some blips at the start, and the ones for MagSafe phones and chargers so far include:
The magnets can damage items like credit cards, security badges, hotel room keys, key fobs etc. if they get in between the phone and the charger.
The MagSafe charger can generate heat and has to limit charging to 80% if the phone gets too warm to protect the battery.
You can charge a non-MagSafe device on the MagSafe charger, but it will only charge at 7.5W and take longer in addition to not being secured in place.
Though the MagSafe charger is faster than previous wireless chargers, it's still slower than standard wired charging with a lightning cable and 20W power adaptor.
Regardless of these issues, the response to MagSafe and the third-party interest in the new ecosystem of accessories it creates are indicating that the technology is only going to grow in popularity over time.
Though it might seem like there's not much substance behind the MagSafe hype at the moment, it'll soon grow as more functionalities are developed.
The potential for completely wireless accessories paves the way for Apple to go portless, which would drive people towards MagSafe options.
The company hasn't confirmed any plans to remove the lightning port on future iPhones yet, but it wouldn't be unprecedented, considering the removal of the headphone jack several years and models ago.
After all, Apple has also already removed earphones and power adaptors from the iPhone box, slowly cutting back on wired dependency.
Eliminating the lightning port might not be too much of a loss, as it would make iPhones more durable, improving its defences against dust and water getting inside the device.
These developments would be good news for business phones as working from home and on the go is growing in popularity around the world.
The iPhone 12 range is bridging the space between traditional and cutting-edge wireless technology, so early adopters will be able to enjoy the growing benefits from the beginning as Apple's wireless empire expands.Are you on board with MagSafe technology or wondering how its brand-new benefits will work for you? Get your iPhone 12 for business today and find out for yourself.