Get the latest Business Communications Solutions
Direct from a multiple award winning O2 Franchise
Business Mobile Phone contracts, smartphones, tablets, broadband and fixed line products.
Tailored packages for your small, medium or large business.
Existing Business mobile account upgrade with us, or move from another supplier with ease.
Choose from the latest technology including apps, remote working and cloud storage to help your business get ahead.
Join O2 business for USwitch Network of the Year 2018, 2019 and 2020, and get 4G and WiFi calling, 16000 WiFi hotspots, 99% 4G population coverage and now 5G supporting your business.
Personal support from O2's Franchise of the Decade
We pride ourselves on giving local and personal support, pick up the phone, or meet face to face, our field team together with our office-based team will provide you with sales, account and technical support.
When it comes to digital connectivity we make it easy for you, call our team today
Our awards
We focus on delivering an exceptional level of service and performance throughout our business, its part of our core values and so we're proud to have received these awards
O2 Franchise of the Decade
4x O2 Franchise of the Year
More than mobile
Products to help your business get ahead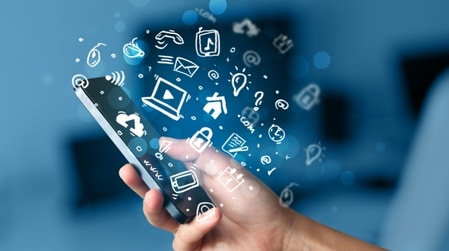 Smartphones and Mobiles
We got all the brands you'd expect, from the latest smartphone to a simple phone that makes calls. Our O2 product range is the very latest in tech to support your business.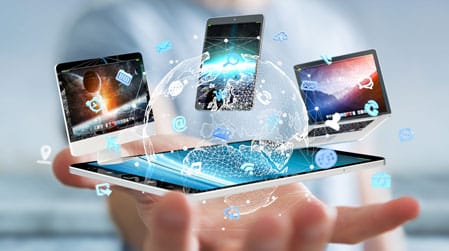 Connected Tablets
Break free from finding Wi-Fi hotspots to do your work. With our 4G connected tablets, you can use them on the move too  – just like your mobile phone.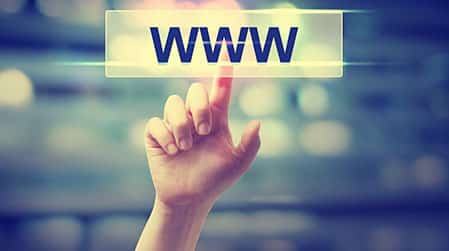 Broadband and Fixed Line
Mobile broadband allows you to connect multiple devices at the same time and share the data. Great for an office on the move, remote working and events. Our fixed line solutions provide calls, and standard or fibre broadband up to 80mb with Wi-Fi at your home-office or business premises.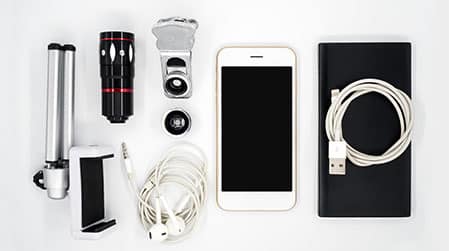 Accessories
We have a full range of accessories to compliment your phone. Get the latest from Tech 21 to protect your devices, and power up with the Belkin charging range. Take calls wire-free with in ear headphones from Apple and Sony and listen to your music with Bluetooth speakers from Harman Kardon and JBL.
What sort of business are you?
We have solutions to fit all sizes
Small Business
Typically 1-10 employees. Choose from the latest range of Business mobile phones, smartphones, tablets, broadband and cloud-based products to keep you connected.
Medium Business
Typically 10-50 employees. We create a tailored package to fit your business needs and help you to work smarter.
Large Business
Typically 50- 1000 employees. Our bespoke and integrated solutions allow employees to be efficient and productive wherever they are.
Why 02?
BEST FOR COVERAGE, INCLUDING WIFI & 4G CALLING 
Uswitch Best Network for Coverage in 2018, 2019 and 2020, 99% of the population with 4G coverage both inside buildings and outside (Dec 2017), and 5G now live in 60 towns and cities.
Why 02?
24 HOUR REPAIR & REPLACEMENTS
Your business doesn't stop just because your phone has.  Our 24 hour repair and replacement ensures that your business gets reconnected quickly and easily.
Why 02?
PRIORITY
its exclusive to O2 customers and brings you great offers from high street brands, tickets and experiences, as well as access to the best in entertainment.
Why 02?
BUSINESS APPS
Our business apps enable you to work securely and seamlessly between your phone, tablet and computer.
Why 02?
MOBILE DEVICE MANAGEMENT
Keep your mobile workforce secure out in the field and centralise control with O2's award-winning service.
Why 02?
O2 OPEN EMPLOYEE PERKS
We'll give all your employees an extra perk with up to 25% off their Airtime Plan on their personal mobile, tablet, or mobile broadband.
Meet the team
Our team at the O2 Business Centre are here to help you find the
perfect solution for your business and support you day to day.
What our customers say about us
We received exceptional service from O2 Business Centre
"Their personalised approach was key to us moving from our account manager of a number of years, to their team in Rainford…"
Sales Director, Halliwell Jones BMW
I would not hesitate in recommending them as a mobile phone supplier
"supportive and extremely helpful in responding to any issues ….. staff attended the stadium to assist users where necessary transition to the new contract. .. they have been prompt and competitive."
Company Secretary, St Helens RFC Ltd
Reliable, efficient and customer focused in every way
"Over the last three years… Chris has managed our mobile accounts in the most effective way we have experienced… reliable, efficient and customer focused in every way… the service was simply fantastic."
MD, School Lettings Solutions.
Absolutely no hesitation in recommending them
"We have been dealing with O2 Business Centre for four years… the 1-2-1 attention we receive is very refreshing and I would have absolutely no hesitation in recommending them…"
IT Manager, Alex Stewart International
Would recommend them to any large organisation
"They have always provided our school with a very reliable service. Any concerns we have had have been dealt with swiftly and their prices are competitive… and would recommend them to any large organisation"
Cover Manager, Rivington and Blackrod High School
Very personal, thorough, friendly and polite
"Excellent service, always call me back when needed, the service always feels very personal, thorough, friendly and polite manner… Very pleased overall"
Finance, Triumph Group
I would totally recommend this team
"Dealing with the O2 Business Centre team has been amazing… I would totally recommend this team!!!"
Director, Salon Promotions Ltd
Service provided was second to none
"I was so grateful… I have previously ordered online but I certainly wont be doing that again as the service provided was second to none and nothing was too much trouble for you"
Director, The Print Concierge
Get a quote
Call today or fill out the form with your enquiry
Talk to us from 9:00 - 17:30 Monday- Friday
Your details are kept strictly confidential as per our Privacy Policy.