O2 Upgrades Team
Our friendly and knowledgeable O2 upgrades team are based here in the O2 Business Centre in Rainford near St Helens and support our stores with calls to O2 customers to talk through the options when it's time to renew.
We've got the full range of products and services you can find in an O2 shop, and our team can help you find the perfect smartphone, tablet or a new tariff all from the convenience of a phone call.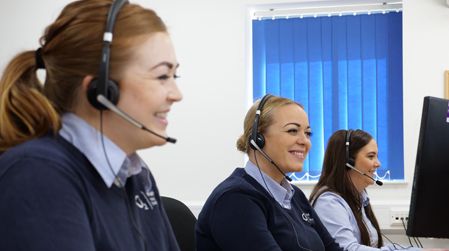 Get in touch
If you've missed a call from us or to speak to one of our advisors call today.