About our
O2 Open team
We have a dedicated team to support businesses who are eligible for the O2 Open Employee Perks discount scheme and can add value to the perception of your company benefits scheme.
Our events teams can visit your office and create awareness of your employee perk with O2 and these can be tailored to suit your space and building regulations.  We can include the option to makes purchases on the day and we also provide an office based support team at our O2 Business Centre.
Our office based support team are on hand as a point of contact for your employees to make purchases and help with questions about their perk.
Call today
To organise an event, find out if your company is eligible, or claim your O2 Open Employee Perks discount.
Our O2 Events
Coordinators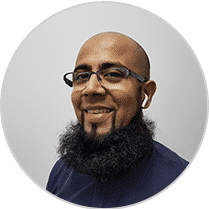 Mo Patel
David Twidell